Help Horses. Help People.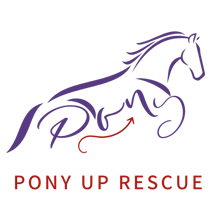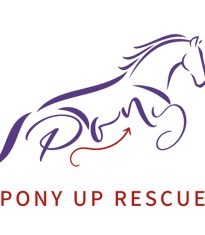 Pony Up Rescue Collective Mission Statement
Pony Up Rescue invites the community to rescue, rehabilitate, train, and rehome horses caught in the slaughter pipeline in a collective fashion, one by one. We know that many people wish they could rescue horses, but aren't equipped to do so alone. Pony Up Rescue offers personalized, team-style horse rescue, one horse at a time, while providing logistical and training support. Our ultimate goal is to bridge the equestrian world and larger, underserved, animal-loving community; to expand equitable access to the far-reaching benefits of horses.
Always wanted to rescue a horse,
but can't do it alone?
Operating as a 501(c)(3), the Pony Up Rescue Collective is a team rescue model wherein we save one life at a time as a group.

​We identify a horse or pony in dire need of rescue and estimate the cost of bail, transport, supplies, and veterinary/farrier/dental care for the first year of rehabilitation. Check out project: Pearl, and project: Sweet Potato.

Collective members (donors) choose their own level of participation, from assisting with handling, to visiting, to following along online. Involvement can be tailored to level of interest and experience. Rescuers are encouraged to visit and spend time with him/her. Members receive regular updates with all the details, including photos and video.
Donations pay for bail, transport, and veterinary/farrier/dental care during rehabilitation and training. 100% of donations support Pony Up Rescue's projects.
Pony Up Rescue founder Kelsey Merrow donates logistical support, professional rehabilitation and training, and oversees group member engagement. A kindred farm in Tivoli, NY provides low-cost DIY board, and veterinarians, farriers, and fellow horse professionals are engaged to support the effort.
Pony Up recognizes the immense benefits of experience with horses and is working towards a
community-based collaboration that involves underserved populations, survivors of trauma, and local families who may never have had horses in their lives but are curious to meet them.
The goal is to engage the community as we rehabilitate and train rescues that can be adopted out to loving forever homes.

Pony Up saved a good-natured, 11-year-old, 14.2hh bay Morgan-cross gelding. Young, beautiful, broke to ride and drive, Augustus "Gus" also has advanced high ringbone in his right front pastern joint - one of the difficult surprises that comes with rescuing.
High ringbone is a painful degenerative arthritis that can be a death sentence. HOWEVER, there is also the possibility of the joint fusing and returning its owner to a useful, comfortable existence. Pony Up Rescue opted to inject the joint with Depo-Medrol to encourage that process, as it was already 70% of the way fused, according to radiographs. Augustus is showing improvement and we are hopeful! Joint fusion is slow, however, and his next radiographs are slated for February. In the meantime, he is being groomed and handled daily, and learning to longe lightly at the walk and jog. Gus is healthy, in good weight, and up-to-date on vaccinations, dental care, deworming, and farrier trims.
Seeking a Forever Home:
'Augustus'


Underway is the rehabilitation and training of Pearl, a severely neglected, minimally handled chestnut pony mare, en route to slaughter, who was not only emaciated but sick, terrified, and recently blinded in one eye from a blunt force injury. Unlikely to be saved due to the intense care and training she required, Pony Up Rescue Collective interceded in early March of this year. Collectively named Pearl, her extraordinary rehabilitation continues in Tivoli, NY, and she is ready for a child of her own.
Pearl's New Life:
Pearl lives on pasture board in Tivoli, NY where she gets along with both mares and geldings.

She was brought along with frequent farrier care and nutritional check ups along with dental and veterinary care.

Pearl receives daily handling, groundwork, and under saddle training. Check out her progress in photos here.
Available for Free Lease / Adoption:
'Pearl'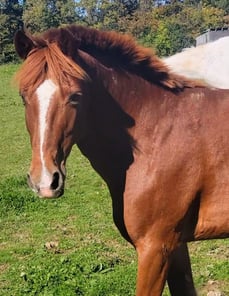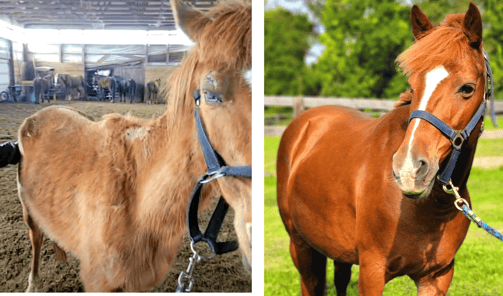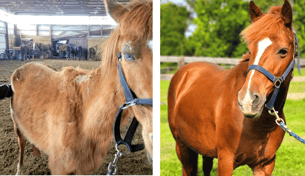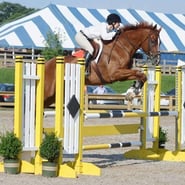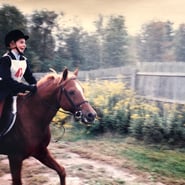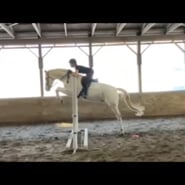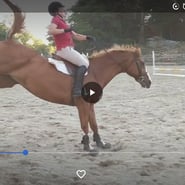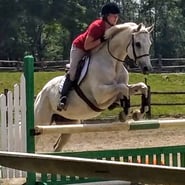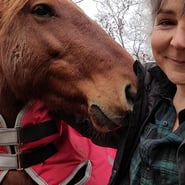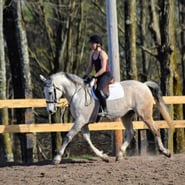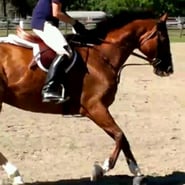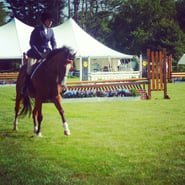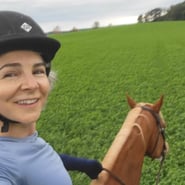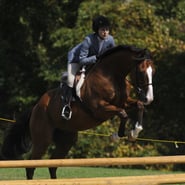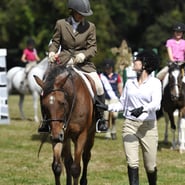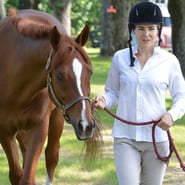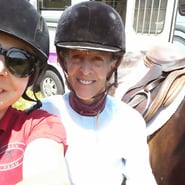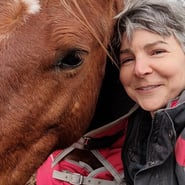 Raised in the hunter/jumper world on a hands-on family farm, Kelsey received a comprehensive and varied education in horses under Francesca Mazella, Judy Richter, Nancy Cole, Molly Flaherty, Kate Stoeffels, Bill Cooney and Lisa Sherman. She has ridden professionally in various capacities for twenty years.
With life-long experience, a compassionate approach to both horses and humans, and a passion for horse rescue, she founded Pony Up Rescue in 2022. The collective-style horse rescue operates as a 501(c)(3) through fiscal sponsorship from parent non-profit, Chappy & Friends. Pony Up is currently home to a small herd of rescued ponies & horses undergoing rehabilitation and training with Kelsey.
When not in the barn, Kelsey is Assistant Business Manager of her family's commercial horse farm as well as remote Executive Assistant for Dovetail Commercial Real Estate. She is finishing up an Entrepreneurship Certificate at SUNY Ulster and beginning their Vet Tech degree program, part-time, next semester. KM Equine, LLC is her horse training business.
Her credentials include:
'B-level' Pony Club member.

B.A. & B.F.A. degrees from Brown and New School Universities, respectively.

Hunter/Jumper/Equitation showing through 1.10m.

Eventing/Dressage through Training/2nd level.

Hunter pacing/cross country riding throughout.

Professional catch riding, horse training, correction, schooling, desensitization, and rehab work on all ages and levels of horses and ponies.

Variously: Riding instructor, show groom, stable hand, equine business manager, wrangler.